GLOBAL LEADER IN
CURVIC COUPLINGS
AEROSPACE 
| 

MILITARY  

|

POWER GENERATION
ALL THINGS CURVIC
Anmark specializes in the manufacturing, engineering, testing and repair of Curvic couplings. Anmark leads the industry in the Curvic grinding of engine, APU and transmission couplings and dynamic balancing of rotating engine components. Our offerings include engineering support, turning, milling and precision grinding on customer-supplied product as well as the complete manufacture of product according to design requirements. In addition, we have the unique capability to custom-build, repair and refurbish the CNC Curvic Machinery used to manufacture Curvic couplings.
The Anmark team has over 100 years of collective experience in Curvic coupling manufacturing.
Deep Expertise
Established in 1978, Anmark is the world's premier expert in Curvic, run by a team with over 70 years of collective experience in the manufacturing of Curvic couplings.
Highest Quality
Anmark is AS9100 registered, Nadcap accredited and FAA PART 145 CERTIFIED. We excel in on-time delivery and consistently have an extremely low defect rate.
Maximum Capacity
We have the world's largest selection of Curvic grinding equipment and are one of the only non-OEM suppliers to offer Curvic CNC machining capabilities, which makes us uniquely qualified to meet our customers' specific needs.
99.9%
DELIVERIES MADE ON-TIME
85K+
CURVIC COUPLINGS PRODUCED
UNMATCHED QUALITY
We are a full-service precision machining facility with major OEM approvals. We support aerospace, defense, and industrial OEMs and Tier 1 suppliers across the world. We have been AS9100 registered since 2005 and are a Nadcap accredited supplier for Conventional Machining as a Special Process.

PERFECT PRECISION
Because the manufacturing of Curvic couplings requires a highly specialized, unique grinding technique with extreme accuracy, expertise in the process is paramount. Curvic couplings resemble face gears, but the teeth are curved in both the radial and axial directions. Concave and convex Curvic couplings mate together, creating intricate interlocking assemblies that can withstand high powered operating environments while maintaining a precise centerline axis of rotation. As such, a superior level of engineering expertise along with unique machinery are required to effectively produce Curvic couplings.
We have manufactured Curvic couplings for over 40 years and are the world leader in the technique. Our team has over 100 years of collective experience in Curvic manufacturing making us the industry's undisputed experts. This deep expertise and singular focus enable us to manage difficult situations and be the best in on-time delivery.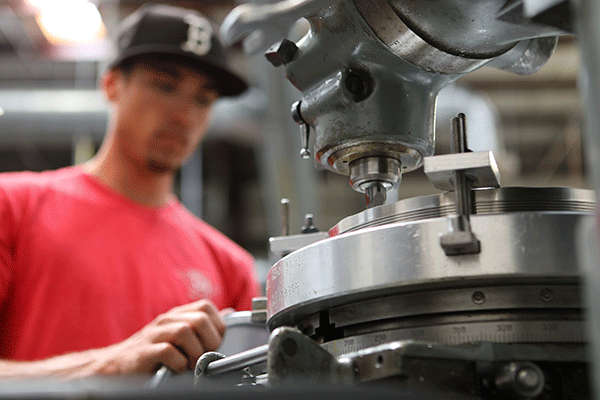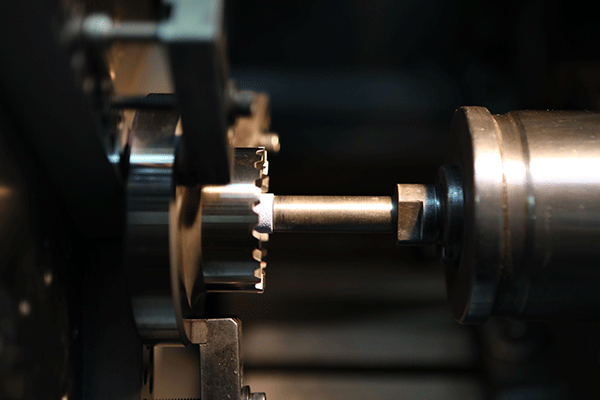 WHAT OUR CUSTOMERS ARE SAYING
"As a planner, I have been very satisfied with Anmark in every category. They always deliver a quality product, and are always courteous and responsive anytime I've needed answers or requested extra machine time. I wish all of the vendors I have dealt with were as good."
"It is such a pleasure to work with a professional supplier.  The quality and attention to detail is second to none.  I cannot say enough about how much I value Anmark's performance and being our Number 1 choice for balancing.   I will continue to use Anmark before any other balance supplier!"
"Anmark always does an excellent job of expediting work and accommodating urgent requirements. Outstanding quality, courtesy and delivery."